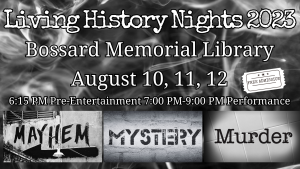 Step into the past with Living History Nights presented by the Gallipolis Chautauqua Committee. Each night a scholar will assume the role of a notable historical figure and perform a monologue based on the life of that individual. Followed by an audience Q & A and then a meet & greet with the scholar. Performances are suitable for students and adults. Pre-performance entertainment at 6:15 PM and performance begins at 7:00 PM.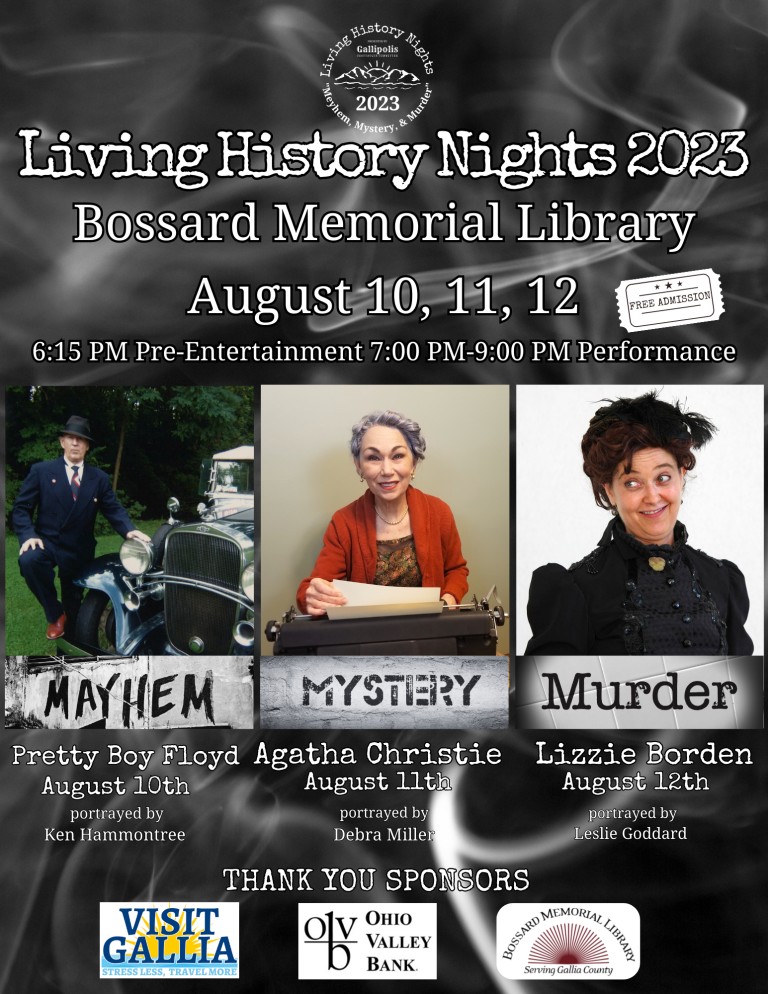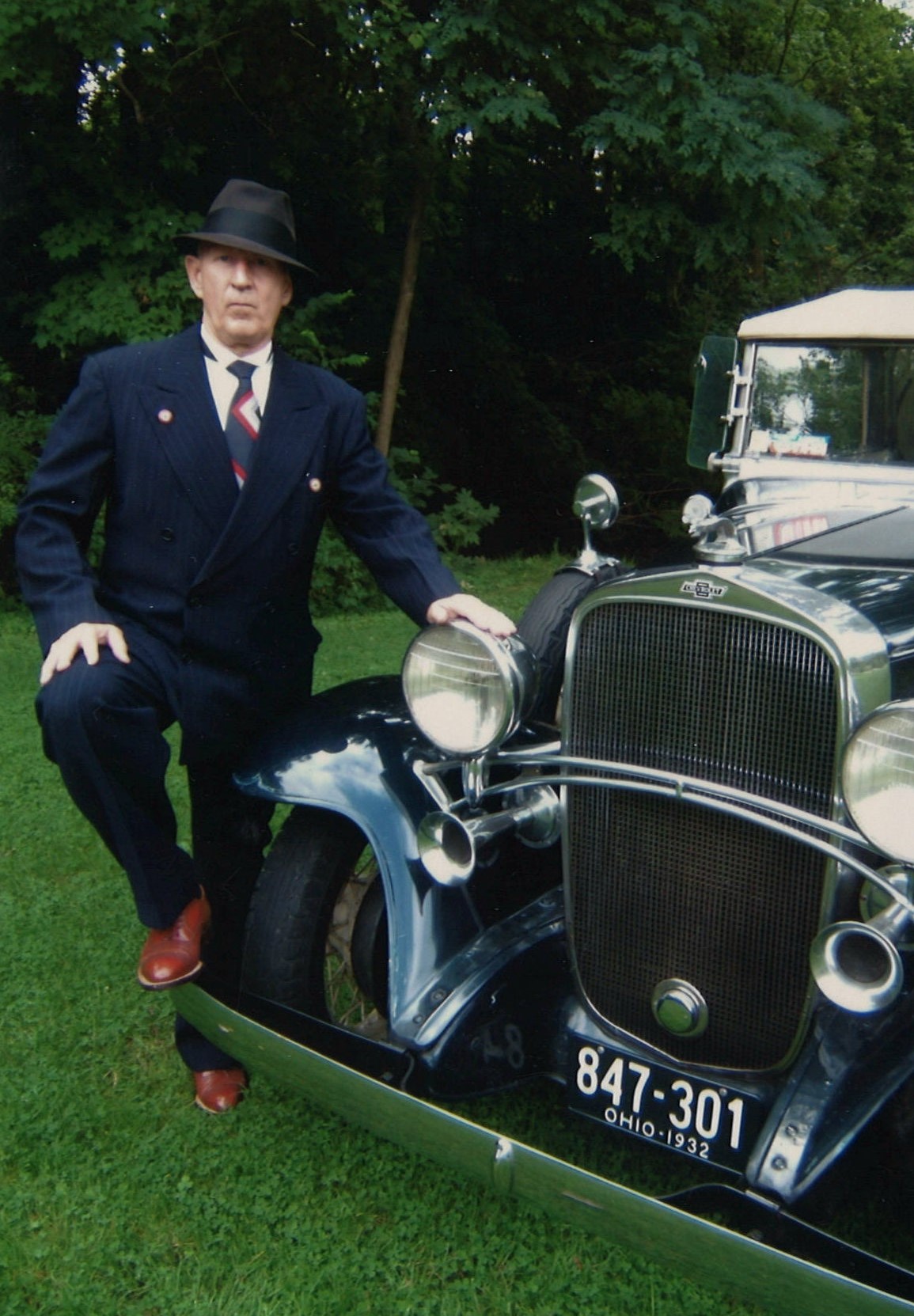 Charles "Pretty Boy" Floyd
(February 3, 1904-October 22, 1934) – Dubbed "Pretty Boy" due to his good looks and fancy dress, Floyd was a gangster whose criminal exploits gained him national notoriety during the 1920's and 1930's. As a young man in his 20's, and drawn to a life of crime by poverty, Floyd committed a number of robberies and murders in Ohio, Michigan, and Kentucky before being captured in 1930 and sentenced to 12-15 years in the Ohio State Penitentiary. Escaping enroute to the penitentiary, Floyd became a fugitive on the run. Returning to his home state of Oklahoma and protected by the locals who considered him a "Robin Hood", Floyd continued his criminal activities. In 1933, Floyd was accused of having participated in the Kansas City Union Station massacre where three police officers, an FBI agent and a prisoner were killed, at that time considered one of the deadliest attacks on the law the nation had ever seen. Named "Public Enemy No. 1" by the FBI in 1934, the FBI increased its efforts to apprehend Floyd. In October 1934, on his way back to Oklahoma, Floyd wrecked his car near Wellsville, Ohio. An intensive search in eastern Ohio for Floyd was begun by the FBI and local authorities. On October 22, south of Clarkson, Ohio, Floyd was spotted by the FBI and East Liverpool police. Stopped by the officers, Floyd emerged from a car with his gun drawn and was shot, dying 15 minutes afterwards. (information courtesy of biography.com and fbi.gov)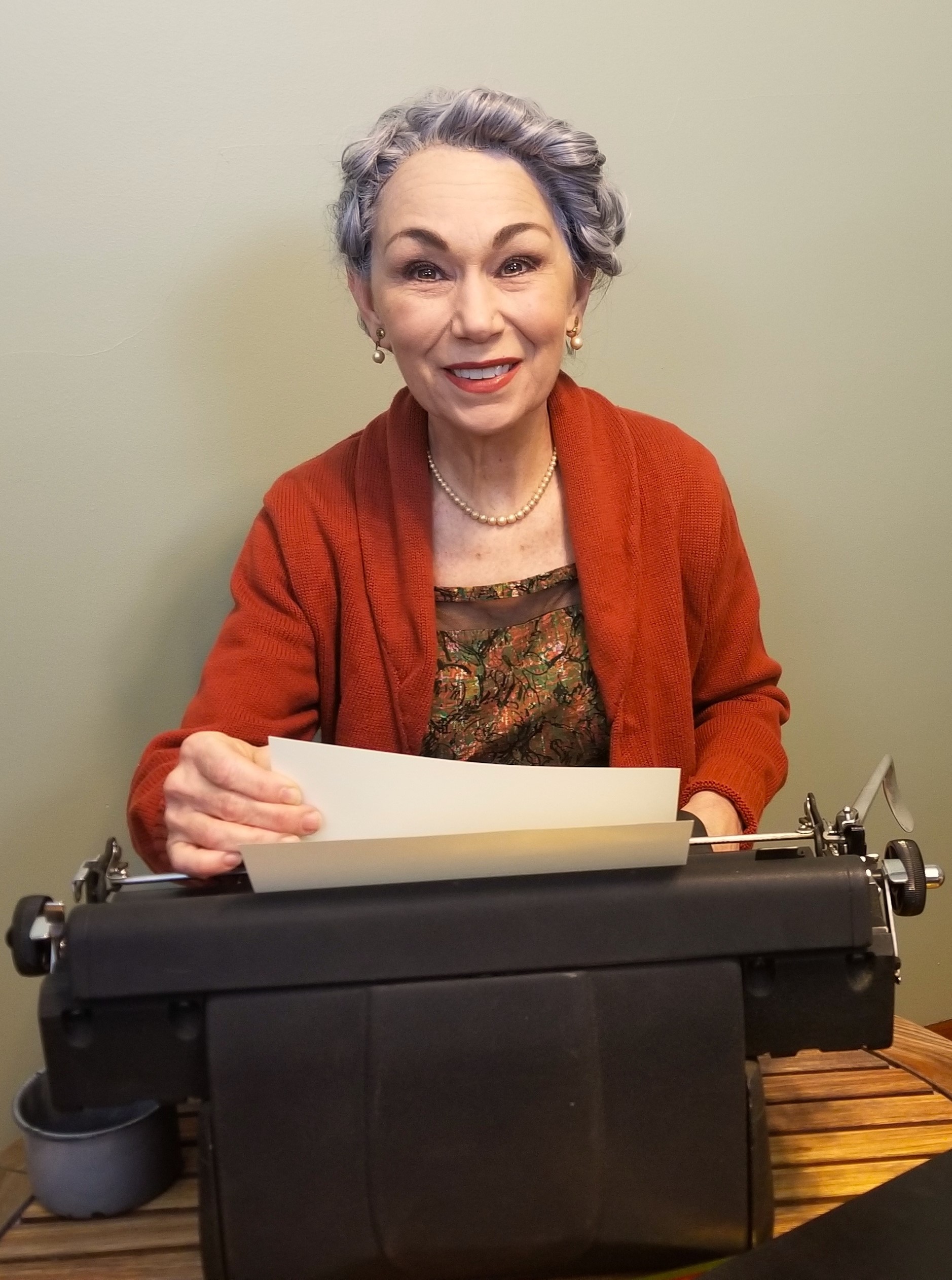 Agatha Christie
(September 15, 1890-January 12, 1976) – English-born Christie is considered to be the best-selling novelist of all time. She is the author of 66 detective novels, 14 short story collections, and the world's longest-running play, The Mousetrap. First published in 1920 with The Mysterious Affair at Styles, Christie went on to gain acclaim, best-seller status and worldwide popularity during her writing career. Christie is best known for creating the fictional detectives, Hercule Poirot and Miss Jane Marple. Dubbed a mystery in and of itself, Christie's 10-day disappearance in 1926 created international headlines and lead to an extensive manhunt. Found alive and well not far from her home, Christie never gave a satisfactory reason for her disappearance. Although two doctors diagnosed her with "a loss of memory", opinions then and now remain divided over the reason for her disappearance. Considered a master of suspense, plotting, and characterization, Christie was the first recipient of the Mystery Writers of America's Grand Master Award. Called the "Queen of Crime", many mystery writers cite her as an influence on their own writing and state that her books are still wonderful reads nearly 100 years after her first novel was published. (information courtesy of britannia.com and biography.com)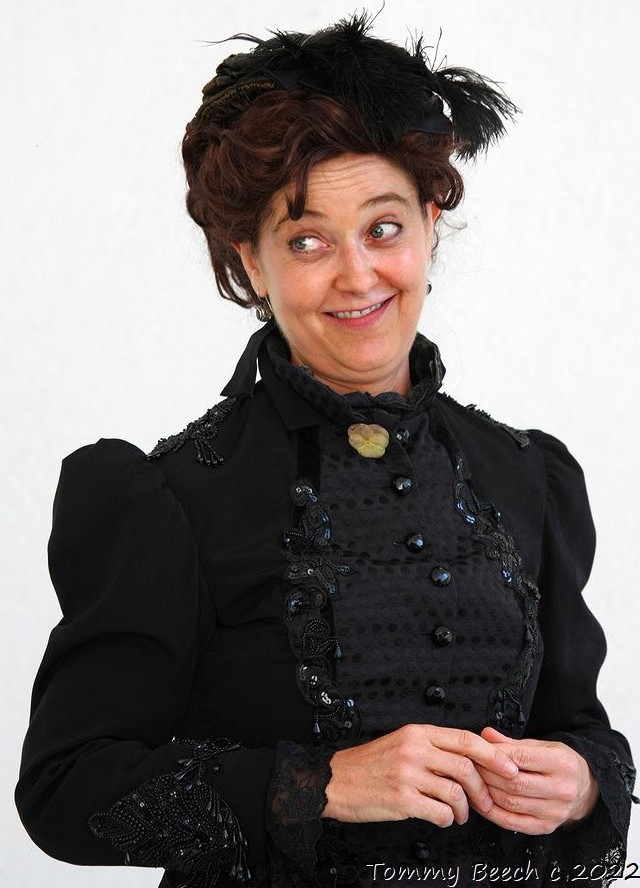 Lizzie Borden
(July 19, 1860-June 1, 1927) – 32-year-old daughter of Andrew Borden, a well-to-do businessman in Fall River, MA. Suspected of murdering her father and step-mother with a series of hatchet blows on the morning of August 4, 1892. Arrested one week after the murders, Lizzie went to trial for both murders in June 1893. Her trial became a national sensation, with the country divided on her guilt or innocence. After a short deliberation, the jury acquitted Lizzie of the murders, stating that only circumstantial evidence was provided of her guilt. Ostracized by the people of Fall River, Lizzie continued to enjoy the wealth that she inherited from her father by spending lavishly on her house and travel. She died in 1927 and was buried next to her father and sister. Considered one of the most famous murders in United States history, the question still remains unanswered – did she or didn't she? (information courtesy of britannia.com and biography.com)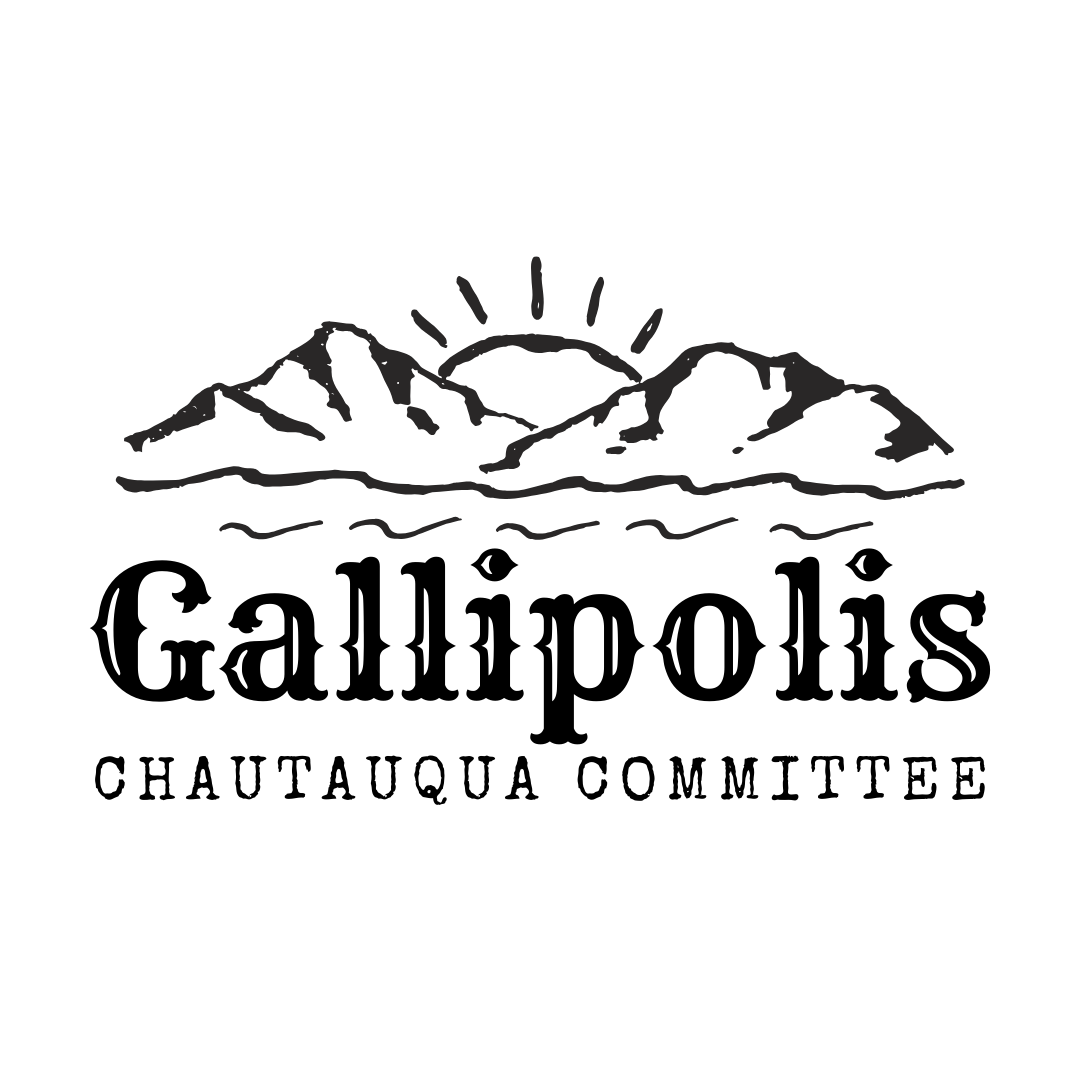 Meet the Organizers
The Gallipolis Chautauqua Committee is comprised of local community members who are passionate about bringing history alive for Gallia County residents and visitors. Members include; Debbie Saunders, Chairperson (Bossard Memorial Library), Bob Hood (Field of Hope Community Campus), Amanda Crouse (Gallia County Convention & Visitors Bureau), Lynn Pauley (Bossard Memorial Library), Kaitlynn Halley (Gallia County Convention & Visitors Bureau), David Moore (Gallia Vinton Educational Service Center), and Rachel Newberry. Follow the committee on Facebook, facebook.com/GallipolisChautauquaCommittee. If you would like to make a donation to Living History Nights you can send it to the Gallia County Convention & Visitors Bureau with Living History Nights in the memo.