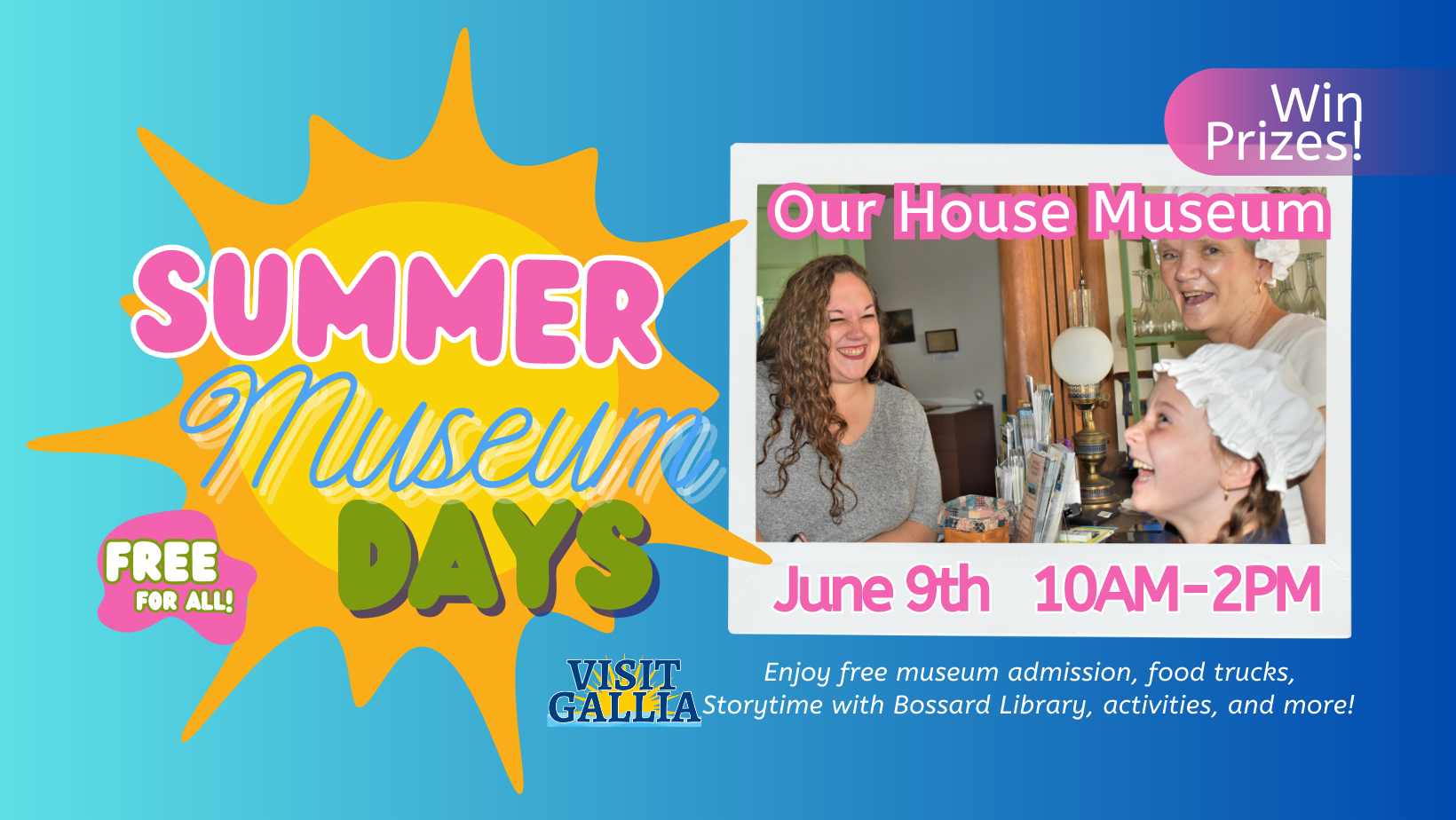 Summer Museum Days: Our House Museum
Summer Museum Days are here! 
 Enjoy a day full of exploration as you learn about the fascinating history of Gallia County. 
 Step into the past at the Our House Museum where Gallia County's French Heritage is celebrated! 
 We're also excited to have Bossard Memorial Library join us for a special storytime! Everyone who attends will be entered to win prizes and much more!
 And don't forget, admission is FREE for all!