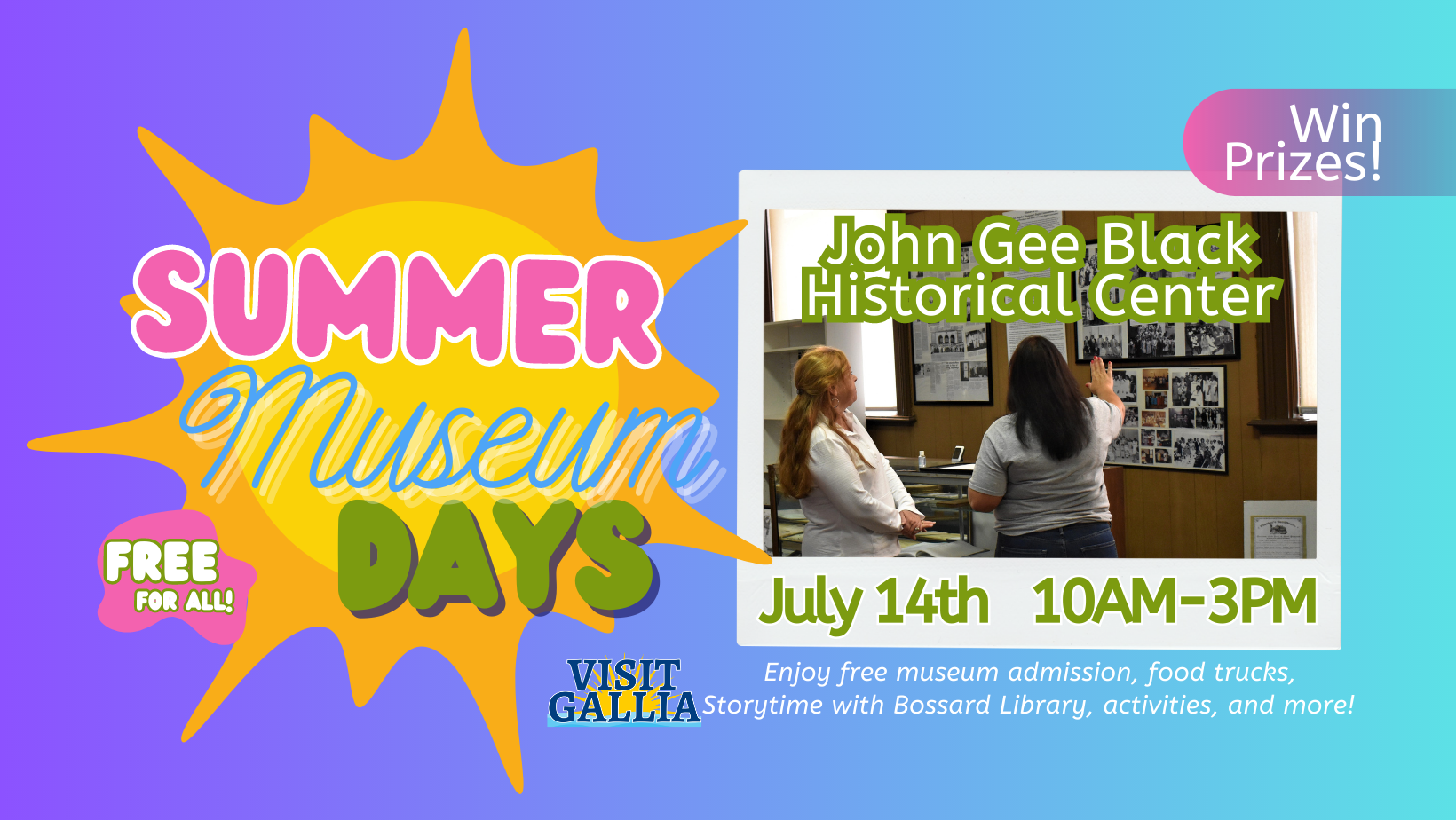 Summer Museum Days: John Gee Black Historical Center
Summer Museum Days are here! 
 Enjoy a day full of exploration as you learn about the fascinating black history of Gallia County. 
 Meet the knowledgeable volunteers of the John Gee Center who strive to preserve the black history of Southeastern Ohio. 
 We're also excited to have Bossard Memorial Library join us for a special storytime! Everyone who attends will be entered to win prizes and much more!
 And don't forget, admission is FREE for all!