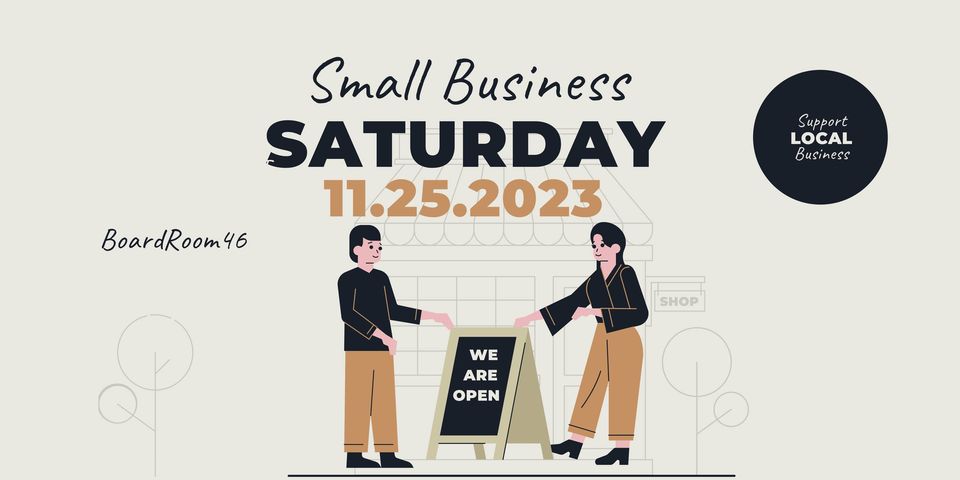 Small Business Saturday at Boardroom46
Small businesses have long been the backbone of Main Street America, creating new jobs and economic opportunities for their local communities. It is a day designed to encourage people to shop locally and support small business owners in their neighborhoods.
Follow this event and we will provide updates of what BoardRoom46 will be offering YOU during Small Business Saturday!