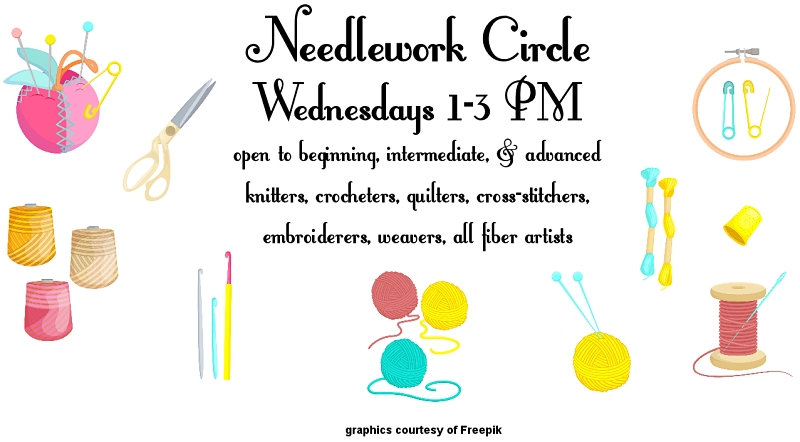 Needlework Circle Group
Come join our Needlework Circle group on Wednesdays from 1:00 to 3:00 PM.
Beginning, intermediate, and advanced knitters, crocheters, quilters, cross-stitchers, embroiderers, weavers and all other fiber artists are welcome.
Bring your current project and talk, discuss and learn from your fellow fiber artists.
Never knitted, crocheted, quilted, cross-stitched, etc. but want to learn? Members will be available to show you how to get started.
Beginning knitters and/or crocheters: You will be furnished with a set of knitting needles and/or a crochet hook and 1 skein of yarn.
This group is free and open to participants ages 12 and up.
Please contact Lynn at lpauley@bossardlibrary.org or 740.446.7323 x 229 for questions.
https://www.bossardlibrary.org/content/needlework-circle-group