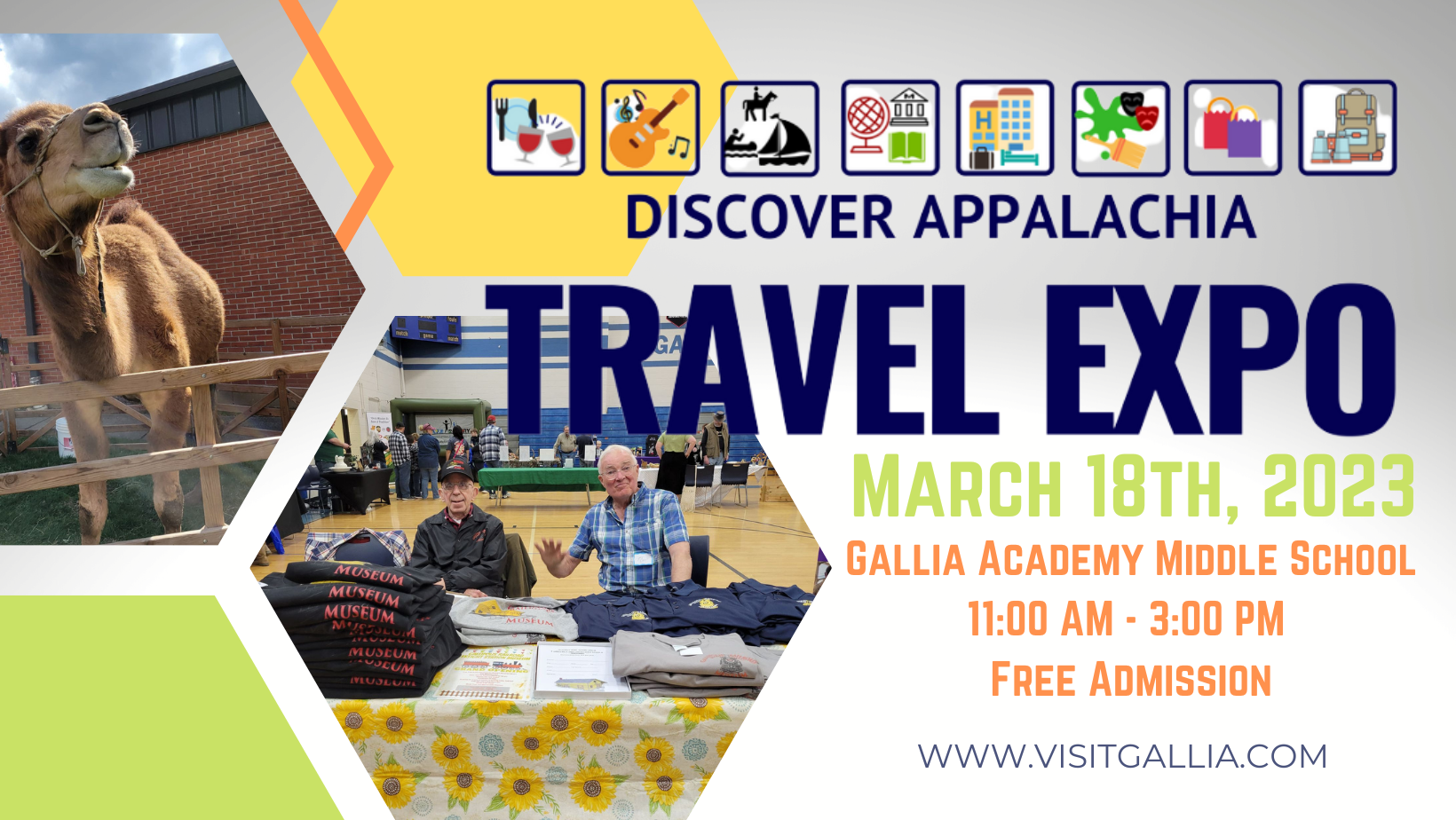 Discover Appalachia Travel Expo
The annual Discover Appalachia Travel Expo will take place on March 18th, 2023 at the Gallia Academy Middle School. An excellent event for all ages, the Expo gives exhibitors the opportunity to showcase travel, historical, and business destinations from all over the region and connect one-on-one with the general public. The Discover Appalachia Travel Expo benefits both Gallia County and the surrounding region.
A great networking opportunity that gives expo exhibitors the opportunity to market themselves and magnify their exposure to the public. By working with surrounding communities, Southeastern Ohio is stronger as a whole, which directly benefits our individual counties. It also educates community members about what Appalachia has to offer, not only in their backyard but all across the region. Admission to the event is free!